Part Time
$18.00 USD / Hour
Applications have closed
Department: Distance Learning Education
Job Qualifications:

Qualifications:

●      Experience utilizing various video conferencing and streaming applications

●      Strong writing skills

●      Advanced photography, video editing, and videography skills

●      Experience using Microsoft Office Suite (Word, Excel, PowerPoint), Adobe Illustrator and Photoshop

●      Ability to work independently, multi-task and manage time effectively

●      Good understanding of computer systems, mobile devices and other tech products

●      Team player

●      Attention to detail

●      Interest in military and/or American history

How to Apply:

jobs@marineheritage.org

Contact Name: Marine Corps Heritage Foundation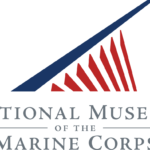 Website National Museum of the Marine Corps
The National Museum of the Marine Corps is a lasting tribute to U.S. Marines--past, present, and future. Situated on a 135-acre site adjacent to Marine Corps Base Quantico, Virginia, and under the command of Marine Corps University, the Museum's soaring design evokes the image of the flag-raisers of Iwo Jima and beckons visitors to this 120,000-square-foot structure. World-class interactive exhibits using the most innovative technology surround visitors with irreplaceable artifacts and immerse them in the sights and sounds of Marines in action.
The Distance Learning Program Support Special Assistant provides technical assistance for distance learning programs that are hosted on videoconferencing applications such as Zoom, Skype, Skype for Business, Google Meet, and other programs as needed. The Special Assistant will be responsible for setting up studio spaces for live and pre-recorded programs, assisting with filming, editing, and delivering asynchronous videos in a timely manner, as well as maintaining equipment and software used by the program.
The position is limited to 29 hours per week with a term not to exceed three years. The position requires evening and weekend shifts that vary from week to week.
Duties:
●      Assisting with sustaining the functionality of studio equipment
●      Maintaining an in-depth knowledge of Distance Learning programs and applications
●      Assisting with administrative duties, responding to program requests, and maintaining the scheduling calendar
●      Staying up-to-date with current videoconferencing applications and trends in educational technology
●      Storyboarding, filming, editing, and delivering video content
●      Conducting pre-program technology tests with schools and organizations
●      Assisting with the preparation of synchronous and asynchronous distance learning programming
●      Researching, developing recommendations, and implementing new video concepts