Full Time
$47,000-49,000 depending on experience USD / Year
Applications have closed
Job Summary: The Landmark Society seeks a qualified candidate to assist in fulfilling projects through its preservation consulting services program.
Job Qualifications:

Required Qualifications:

Historic preservation experience or degree in a related field.
Demonstrable experience completing historic resource surveys and National Register nominations (writing samples required).
Experience managing a social media presence for a business or organization.
Excellent communication, interpersonal, and public speaking skills.
Excellent writing skills.
Proficiency in digital photography, including an understanding of photographic composition and ability to capture professional, appealing images using a smart phone and digital camera.
Proficiency in Microsoft Office programs.
Ability to use NY SHPO's mobile survey application, CRIS Trekker, on a tablet.
Valid driver's license.

Candidate should have the demonstrated ability to effectively manage and prioritize multiple projects. Candidate should be prepared to work in urban, suburban, and rural communities.

Due to the requirements of the Celebrate City Living consulting work, a remote option is not available for this position.

How to Apply:

Interested candidates should submit the following by December 30, 2022:

Cover letter
Resume
Writing sample(s) – Must include a National Register nomination and/or survey report.

 

Please submit materials via email to:

Caitlin Meives
Director of Preservation, The Landmark Society
cmeives@landmarksociety.org

Job benefits: Generous benefits package: health insurance, retirement (403b), vacation
Contact Name: Caitlin Meives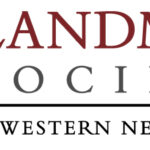 Website The Landmark Society of Western New York
The Landmark Society of Western New York, Inc., is one of the nation's oldest and most active historic preservation organizations. Our mission is to protect the unique architectural heritage of our region and promote preservation and planning practices that foster healthy, livable, and sustainable communities. The Landmark Society's service area covers nine counties in western New York centered on the City of Rochester.
Preservation Planner
The Landmark Society of Western New York seeks a qualified candidate to assist in fulfilling projects through its preservation consulting services program. The Preservation Planner will oversee and complete contracted projects, which include National Register nominations (individual listings and historic districts) and historic resource surveys throughout Landmark's nine-county service area.
Responsibilities will include managing CCL's social media accounts (Facebook, Twitter, Instagram) and producing engaging and educational digital media content. This position will also be responsible for carrying out contracted work for the Celebrate City Living (CCL) program, a collaborative effort between the City of Rochester and Landmark to promote city residency, showcase Rochester neighborhoods and provide public education on housing opportunities in the city. The successful candidate will enthusiastically explore and become an "expert" on Rochester's city neighborhoods and proactively engage a wide range of city residents to showcase the city's diverse people and places.
The Preservation Planner will work collaboratively with the Director of Preservation and other staff on all aspects of The Landmark Society's consulting program. It includes soliciting new projects, preparing proposals, and communicating with existing and potential clients, the general public, municipal officials, NY SHPO, and other project stakeholders.
The position reports to the Director of Preservation and Executive Director.
Primary Responsibilities:
Complete consulting projects such as National Register nominations and historic resource surveys, including photography, fieldwork, research, and writing historic context statements, statements of significance, building descriptions, etc

Manage Celebrate City Living's digital media presence.

Serve as the primary point of contact for projects and ensure projects are completed in a timely and quality manner.

Work collaboratively with the Director of Preservation and other Preservation Division staff to solicit new consulting projects and prepare proposals.
Additional responsibilities may include:
Drafting content for Landmarks, Landmark Society's quarterly print magazine

Assisting with other Preservation Division programs such as the LGBTQ Landmarks Initiative, Five to Revive, and Preservation Grant Fund.

Assisting with Landmark Society special events.

Participating in Landmark committees and providing testimony at public hearings.