Full Time
$65,000-$100,000 USD / Year
Applications have closed
Job Summary: "We save the future by preserving the past." Ty McBride, Founder of Old Home Rescue
Job Qualifications:

Degree in Architectural History, Architecture, Historic Preservation, Civil Engineering, Construction Management, Museum Studies or a related field of study.
Other applicable experience: Construction Project Manager/Estimator, Quality Control Agent, Preservation Trade Professional, Home Inspector, Preservation Planner, Preservation Specialist, or a related field
Knowledge of conservation or preservation techniques is preferred

How to Apply:

Please apply at the Indeed link and ensure to complete the Predictive Index link within the application!

 

We look forward to meeting you!
Morgan Reinart, owner

Job benefits: Performance Pay, Paid Time Off, Flexible Schedule, Company Vehicle, Health Insurance
Contact Name: Emily Potts
Application Phone #: 4055499880
Application Address: Old Home Rescue 401 S Blackwelder Ave Oklahoma City, OK 73108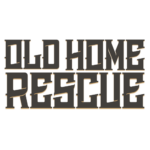 Website Old Home Rescue
Historic Preservation Consulting and Contracting firm specializing in the repair, restoration, and maintenance of historic museums, buildings, and residences.
At Old Home Rescue, we do more than restore historic buildings. We rescue their stories from being forgotten. We take on the projects that no one else wants and do it in a way that no one else does.
The Underground Railroad, announcing Oklahoma's statehood, Laura Ingalls Wilder's family hiding for their life on the Osage Trail, homes being defended during Civil War raids, and the blast impact of the Murrah Bombing… Every building has a story; these are just a start to the ones we've rescued.
Old Home Rescue has an exciting opportunity for a motivated and talented Preservation Consultant to guide owners through initial contact and project development, as well as work alongside the project management team in the successful completion of the project. Our restoration and maintenance projects often include thinking creatively and collaboratively to meet the owner's and building's needs using the National Park Service Historic Preservation Briefs or other preservation specifications.
What does the job look like?
Projects include historic structures, including museums, one-room schoolhouses, historic mansions, small to mid-size commercial buildings, and other structures.
Conducting video/phone consultation with project inquiries/leads
Assessing and documenting historic sites using photo management software and reports
Investigating existing buildings' envelope problems and providing evidence-based solutions
Understanding, learning, and expanding upon knowledge of both traditional and modern building science to offer recommendations for building treatments
Developing deferred maintenance plans
Developing repair and restoration strategies
Tailoring restoration plan, as needed, for creative solutions to problems, budget, goals, etc.
Read construction documents and architectural drawings as they relate to the scope of work.
Estimating project costs in collaboration with the Project Manager
Developing trade specifications for projects based on NPS Preservation Briefs, OHR's specifications, and other means
Coordination between outside design architects, structural engineers, conservators, owners, and other contractors as needed
Guiding owners through their repair, restoration, or maintenance projects
Handover projects to the Project Manager after the project is awarded
Periodic site visits to ensure quality of work and conformance to project scope of work
Completing case studies for the project
Traveling for regional conferences, networking events, or workshops
Develop relationships with preservation architects, designers, contractors, and owners.