Full Time
$80,000-$100,000 USD / Year
Applications have closed
Job Qualifications:

Required Qualifications:

·     A Registered Professional Archaeologist (RPA) and/or meeting the Secretary of the Interior's Professional Qualification Standards for Archaeology.

·     Master's degree in Archeology or Anthropology from an accredited college or university.

·     Three years' minimum experience in archaeological survey, testing, data recovery, and NRHP site evaluations in North America.

·     One-year minimum experience as a crew chief or project director.

·     Previous experience with program-level aspects of cultural resources management, including personnel management, survey planning, project planning, monitoring planning, Section 106 report preparation, GIS data creation and interpretation, and SHPO and tribal consultation parameters.

·     Working knowledge of industry-standard survey methods, archaeological site documentation and evaluation, site record preparation, and data recovery.

·     Demonstrated ability to carry out research to completion, by, for example, authoring reports on the survey, excavation, artifact analysis, or method and theory.

·     Ability to work outdoors in extreme temperatures and in remote locations.

·     Ability to walk over steep terrain.

·     A valid driver's license.

·     Proficiency with technical writing and Microsoft Office products.

·     Ability to demonstrate written and verbal communication skills.

·     Must have U.S. citizenship.

·     Must be able to pass the Department of Defense background/security check.

Preferred Qualifications:

·     Knowledge of federal, state, and local historic preservation and cultural resources regulations and demonstrate an established area of analytical expertise and/or archaeological research interest.

·     Previous experience conducting archaeological field inventory and evaluation projects within inland southern California regions, including the Mojave Desert (preferred), the Great Basin, Salton Trough, or Sierra Nevada areas.

·     Possess a working knowledge of California standard survey methods, archaeological site documentation and evaluations, California DPR site record preparation, data recovery, and regional material culture.

Direct Reports:
Three direct reports, including a Field Supervisor, Compliance Archeologist, and an Archeologist.

Travel:
Occasionally in support of training requirements for Fort Irwin.

How to Apply:

Submit your resume to syungeberg@ayudacompanies.com under the subject "Ft. Irwin Lead Archeologist Position". Please contact Sonya Yungeberg at 303.618.5679 or at syungeberg@ayudacompanies.com with any questions.

Job benefits: We offer competitive pay and an excellent benefits package including: • Medical, dental and vision insurance coverage with significant Company contribution • 401k with company matching • Short Term and Long Term disability insurance coverage – 100% Company paid • $50,000 life insurance – 100% Company paid. • 4 weeks paid personal time off and 11 holidays
Physical Demands / Work Environment: Must be able to walk over steep terrain in a challenging Mojave Desert environment.
Contact Name: Sonya Yungeberg
Application Phone #: 3036185679
Application Address: 410 Acoma Street Suite A Denver, CO 80204 USA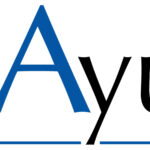 Website Ayuda Companies
Ayuda Companies is a successful small business providing expertise and innovation across the environmental, restoration, and compliance service sectors nationwide. Ayuda provides cultural resource management for DoD, NASA, and commercial clients. Ayuda recently completed the award-winning design, preservation, and restoration of the Apollo Mission Control Center (MCC) at Johnson Space Center and performs CRM work at Ft Irwin, CA, Ft Jackson, SC, and Ft Bliss, TX. Ayuda's success is due to our commitment to our valued employees, establishing lasting partnerships, and providing innovative, high-quality services.
Position Overview:
Ayuda Companies seeks a full-time Lead Archaeologist/Principal Investigator at Fort Irwin, CA, to provide on-site cultural resources support to facilitate the execution of the installation's training mission. To accomplish this mission, the Cultural Resources Program works cooperatively with federal, state, local, academic, and private agencies, and organizations to develop, collect, report, and archive data in compliance with Sections 106 and 110 of the National Historic Preservation Act (NHPA) to:
·        Perpetuate existing monitoring programs to ensure compliance with federal, Army, and installation laws, rules, and regulations pertaining to archaeological sites.
·        Educate potential participants of down-range activities on regulatory compliance by administering training and promoting cultural resources awareness/knowledge through community outreach events.
·        Develop, maintain, and manage databases, Geographic Information System (GIS) data, and paper and digital file systems IAW Army regulations and industry standards.
·        Curate collected archaeological materials in accordance with 36 CFR 79 and industry standards.
·        Provide technical assistance to the Army.
·        Participate in discussions with the State Historic Preservation Office (SHPO) or with Native American tribes, either to provide information or to better understand concerns and issues.
The candidate will lead a team to provide resources, support services and produce project deliverables, to include: conducting records searches, extensive literature reviews, field surveys, and National Register of Historic Places (NRHP) site evaluations, and preparing reports in support of Section 106 of NHPA requirements; conducting construction monitoring and off-limits site monitoring, condition assessments, and reporting for resources considered eligible for inclusion in the NRHP; administering community outreach/education and pre-construction cultural awareness briefings; preparing maps and images in support of general program functions; managing and maintaining digital and hard-copy databases and files, GIS data, site records, report archives, project deliverables, bibliographies, and field notes; and providing general management of the archaeological curation facility including curation of incoming artifacts, annual inventories, and maintenance of artifact databases.