Full Time
$46K to $52K USD / Year
Applications have closed
Department: Park Infrastructure
Job Summary: Preservation Technicians in the Park Infrastructure Department focus on the applied preservation, restoration, and maintenance of the Park's historic architectural and decorative features.
Job Qualifications:

Minimum Requirements:

A four-year high school diploma or equivalent; and
Professional experience or applied training in one of the related preservation trades, including carpentry, masonry, metalworking, painting, modeling, carving, or mold-making.
Technically proficient hand skills and rigorous attention to detail.
Respect and appreciation for the fundamental value of historic landscapes, structures, and objects.
Effective communication skills and basic computer knowledge
Valid State Issued Driver's License that must be maintained for the duration of employment
Ability to lift 50 lbs. and perform heavy physical labor daily in all weather conditions.
Ability to work overtime, weekends, and holidays as needed.
Ability to work safely at heights using a ladder or aerial lift.

Additional Requirements/Assignment to Preservation Technician II:

A satisfactory combination of education and/or experience as described above that is equivalent to 5 years of experience.
Demonstrated competency of essential job functions

How to Apply:

Please apply through our website: Preservation Technician – Central Park Conservancy Careers (oraclecloud.com)

Job benefits: Health, Retirement, Paid Time-Off
Application URL: https://fa-eloa-saasfaprod1.fa.ocs.oraclecloud.com/hcmUI/CandidateExperience/en/sites/CX_1001/requisitions/preview/182
Application Address: 14 E 60th St. New York, NY 10022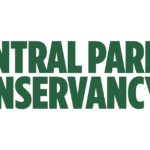 Website Central Park Conservancy
Built between the years 1858 and 1873, Central Park is almost entirely man-made and considered to be a single work of art. Composed of natural elements – turf, woodlands, and water bodies, along with architectural elements, this 843-acre National Historic Landmark receives 42 million visits from over 9 million unique visitors each year. Founded in 1980, the mission of the Central Park Conservancy is to restore, manage and enhance Central Park in partnership with the public.
Reports to: Manager of Preservation & Conservation
Department: Park Infrastructure
Status: Non-Exempt
Status: Full-time, Hourly
About Central Park and the Central Park Conservancy
Central Park is one of the most famous and beloved urban public spaces in the world. Designed by Frederick Law Olmsted and Calvert Vaux in 1857, the 843-acre park was the first purpose-built public park in the country and is a National Historic Landmark. The Central Park Conservancy, a private not-for-profit organization, was founded in 1980 to rescue the Park which had fallen into serious disrepair. Since that time, the Conservancy has overseen the investment of approximately $1 billion in the restoration of the Park, and now hosts over 40 million visitors a year.
The Conservancy's mission is to preserve and celebrate Central Park as a sanctuary from urban life. The City of New York has formally entrusted the care of the Park to the Conservancy which is responsible for every aspect of its care, including landscape maintenance, capital improvements, and the visitor experience. Committed to sharing the best practices in urban park management, the Conservancy also serves as a resource for other NYC parks and for public-private partnerships around the world. The Conservancy employs roughly 325 people and has an operating budget of $80 million.
The Conservancy recently completed a seven-year plan, Central Park Conservancy, A Plan for the Stewardship of Central Park: 2020-2027, which focuses on the ongoing capital investment of the last four decade's investment of more than $1 billion into Central Park.
The Position:
Preservation Technicians in the Park Infrastructure Department focus on the applied preservation, restoration, and maintenance of the Park's historic architectural and decorative features including bridges and arches, display fountains, pergolas, benches, decks, fences and railings, and other decorative objects. Work collaboratively with other members of the Preservation and Conservation departments on specialized projects requiring masonry, carpentry, metalwork, cleaning, and coatings application under the supervision of a Foreperson and Assistant Manager.
Essential Duties:
Participate in the preservation, construction, repair, and maintenance of wooden structures including rustic woodwork, fine woodwork, deck replacement, patching, sanding, cleaning, and coatings applications.

Participate in the preservation, repair, and maintenance of metal structures, including welding, chasing, patching, patinating, molding, casting, cleaning, and coating applications.

Participate in the preservation, repair, and maintenance of historic masonry structures, including mortar pointing, patching, sealing, stone stabilization, stone carving, molding, casting, cleaning, and stain or graffiti removal.

Provide timely responses to daily work orders, document progress via consistent reporting, and complete projects in an efficient manner using a mobile and computer-based work order system.

Safely operate tools and equipment in compliance with all federal OSHA, state, and local safety requirements, including, but not limited to park vehicles, specialized equipment, small power equipment (chainsaws, generators, welders, mixers, drills, saws, torches, pumps, etc.) and hand tools (wrenches, hammers, floats, etc.) with the use of proper personal protective equipment (PPE)

Maintain and safeguard a proper inventory of supplies, materials, and equipment

Maintain a clean, safe, and organized worksite using established protocols for location and activity.

Provide positive customer service to park visitors and park staff including answering questions and conveying park information

Perform other duties as required in the scope of the job and as designated by Preservation and Infrastructure management

Participate in seasonal maintenance activities including snow removal
Salary Range: $46K-$52K (based on level of experience)
Note: This is an on-site position.
DIVERSITY, EQUITY & INCLUSION
The Central Park Conservancy's work is guided by the belief that Central Park, and all public parks, must be managed and actively protected as an inclusive and democratic space for all.
Working closely with our New York City partners, we will always strive towards creating and sustaining a sense of belonging for all visitors and advocating for equitable and accessible public use of the park.
In service of this belief, we are committed to fostering a workforce and organizational culture that is as diverse as Central Park itself and the dynamic city it serves.
Safety Requirements
The establishment and maintenance of a safe work environment is the shared responsibility of this organization and its employees at every level. The Conservancy will make every effort to assure a safe environment and follow federal, state, and local safety regulations. Employees are expected to obey safety rules and exercise caution in all their work activities. Accordingly, employees should be aware of any hazards, which could cause an injury or accident (e.g., spills, obstacles in walkways, etc.). If an employee discovers a potentially dangerous condition, he/she should alert other employees and notify his/her supervisor immediately.
Disclaimer
The above statements are intended to describe the general nature and level of work being performed by people assigned to this classification. They are not to be construed as an exhaustive list of all responsibilities, duties, and skills required of personnel so classified. All personnel may be required to perform duties outside of their normal responsibilities from time to time, as needed.