Full Time
$65,000 - $75,000 USD / Year
Applications have closed
Department: Architecture Conservator / Architecture Historian
How to Apply:

Please email your cover letter, resume, and professional writing samples to patricia@garavaglia.com with "Architectural Conservator" as the subject heading.

Job benefits: Health, PTO, FSA, and Commuter Check
Application Phone #: 415-391-9633
Application Fax #: 415-391-9647
Application Address: 582 Market Street, Suite 1800 San Francisco, CA 94104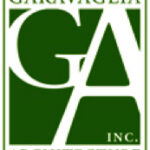 Website Garavaglia Architecture, Inc.
Garavaglia Architecture Inc. is a dynamic preservation architecture firm conveniently located in downtown San Francisco. Established in 1986, our range of projects includes civic, commercial, institutional, and residential projects with a specialization in historic preservation and sustainability. While many of our projects are located in the San Francisco Bay Area, we do work throughout California. The firm actively seeks projects that challenge our studio, including a variety of interesting and unusual projects both large and small. We pride ourselves in offering our clients innovative and personalized services for their projects while seamlessly integrating technical expertise with creative design solutions.
As a growing firm, we are currently seeking an Architectural Conservator / Architectural Historian with 3 to 5 years of professional experience.
Candidates should be able to demonstrate a working knowledge of, and experience with, the following:
Standard industry reports – HRE, HSR, SISR Reviews, Condition Assessment Report and National Register Nominations
Historic preservation philosophies and current methodologies
Secretary of the Interior' s Treatment Standards
Historic Resource and Survey methodologies
CEQA/NEP A environmental review
Regional development trends/ planning requirements
Understand both exterior and interior construction materials
Treatment recommendations for common building materials and conditions issues
Paint Sample Analysis
Advising and providing AutoCAD construction document notations
Solid client communication skills
Excellent writing and editing abilities
Ability to adhere to project timelines and budgets
Field work as part of report preparation
Comfort with a fast-paced, multi-disciplinary team work environment