Full Time
Part Time
$50-70k depending on experience USD / Year
Applications have closed
Department: Cultural Resources Program
Job Summary: The position will entail building surveys, historic landscape surveys, historic context writing, evaluations for the NRHP, technical guidelines for repairs and maintenance, design guidelines, preparing interpretative materials, and NEPA analysis.
Job Qualifications:

Qualification Requirements:

• Master's degree in historic preservation (or similar field).

• 5-8 years of experience as an Architectural Historian

• Experience in surveying, research, and historic context writing.

• Knowledge of architectural styles, materials, and structural terminology.

• Understanding of the NRHP.

• Possess a high level of organization, attention to detail, and excellent writing skills.

• Excellent oral and written communication skills, including the demonstrated ability to prepare concise papers and studies, and to develop briefing slides and other decision-support materials.

How to Apply:

Please go to: https://www.marstel-day.com/marstel-day-employment/

Follow all instructions and directions provided on the Company's employment page. Submit a cover letter, resume, a minimum of 3 professional and/or academic references, and a writing sample.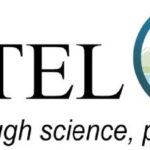 Marstel-Day, LLC
Responsibilities:
• Fieldwork to survey a variety of resource types.
• In-person and online archival research.
• Documenting historic resources.
• Writing property descriptions, historical narratives, significance statements, and NRHP evaluations.
• Preparing SHPO inventory forms.
• Section 106 effect evaluations and preparation of consultation letters to SHPOs and tribes.
• Technical report writing.