Full Time
Temporary
Applications have closed
Salary ($): Hourly
Hourly Salary ($): $34.50 - $39.00, DOE
Job Qualifications:

·  Knowledge of the professional field of historic preservation, its current theories and practices, and experience in the application of preservation law and practices to Federal, state, tribal and local planning activities, with particular emphasis on identification, documentation, and preservation of historic battlefields and/or cultural landscapes;
· Knowledge of landscape preservation planning methods and legal instruments, including conservation (open space) and preservation easements to ensure the protection of cultural resources;
· Ability to speak and write with clarity and tact; make formal presentations and communicate information related to a wide range of historic preservation policy and program issues to diverse professional and general audiences; develop professional publications, communicate proposals.
· Ability to plan projects, synthesize information, and draw logical interpretive conclusions for use in professional reports, policy analyses, and management recommendations;
· Professional knowledge demonstrated by successful completion of a course of study in an accredited college or university leading to bachelors or higher degree in a major field of study (including history, archeology, landscape architecture, historic preservation) related to program goals of battlefield protection and the preservation of cultural landscapes.

Knowledge, skills, and experience desired (but not required) include:
· Knowledge of U.S. history, especially of American military history, the history of colonial wars and armed conflicts on US soil;
· Knowledge of land use planning, regulations, and laws as they apply to open space land management and community development.

How to Apply:

To apply, please send a resume and cover letter to:

Sharon Smith, Business Manager
National Conference of State Historic Preservation Officers
444 N. Capitol Street NW
Suite 342
Washington, DC 20001

Or email to smith@ncshpo.org

Physical Demands: Although a NCSHPO employee, the Historic Preservation Specialist will report to the ABPP program chief, who serves as technical supervisor for all assignments. Work is normally sedentary and conducted in an office environment in collaboration with program staff. Assignments often involve contacts with historic preservation organizations and interest groups, as well as with NPS staff and officials. Work is conducted during core business hours; telework and part-time work may be approved, if appropriate.
Contact Name: Sharon Smith
Application Address: 444 N. Capitol Street NW, Suite 342, Washington, DC 20001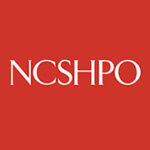 Website National Conference of State Historic Preservation Officers
The National Conference of State Historic Preservation Officers (NCSHPO) is a nonprofit organization whose members are the State government officials (State Historic Preservation Officers, or SHPOs) and their staff who carry out the national historic preservation program as delegates of the Secretary of the Interior pursuant to the National Historic Preservation Act of 1966, as amended (NHPA). NCSHPO serves as a communications vehicle between SHPOs, federal agencies, and other organizations. It also educates the public and elected officials about the national historic preservation program, legislation, policies, and regulations.
NCSHPO is seeking a Historic Preservation Specialist for a term-limited position (approximately one-year, may be extended if funding is available) to assist the National Park Service's American Battlefield Protection Program (NPS ABPP) by serving as a liaison to partners applying for and successfully completing Battlefield Land Acquisition Grants.
The NPS ABPP promotes the preservation of significant historic battlefields associated with wars on American soil through technical and financial assistance to Federal, state, tribal, and other local governments and academic and private nonprofit partners. The NPS awards Land and Water Conservation Funds through Battlefield Land Acquisition Grants (BLAGs) to assist state and local government grant recipients and private nonprofit sub-recipients in preserving threatened battlefields. BLAGs provide for the acquisition of fee-simple or permanent protective (easement) interests of eligible battlefield lands and require the execution of preservation easements to ensure the protection of acquired historic properties in perpetuity. Applications are reviewed and qualified grants awarded on a rolling basis, prioritizing significant and/or threatened properties.
The Historic Preservation Specialist will serve as a process facilitator to advance the development of tools and aids for applicants and potential applicants, many of whom are not preservation professionals, to complete successful applications for land acquisition grants and to develop sustainable preservation management strategies for the acquired properties. The liaison will also assist applicants and program staff in developing easements and fulfilling NPS's Section 106/compliance requirements, as outlined in the NPS ABPP's Programmatic Agreement. The liaison may also work with NPS ABPP staff to identify underserved communities and underrepresented properties for potential acquisition grants.
·  Draft process maps for program staff to clarify roles, responsibilities, and timelines outlined in the NPS ABPP Programmatic Agreement; support program staff in drafting amendments to the Programmatic Agreement based on Annual Meeting notes and consultations with signatories, and distribute documentation as part of the NPS's required consultations;
·  Organize and execute preparations for and facilitate virtual meetings with NCSHPO representatives focusing on ABPP easement resources, including documenting issues/questions that may arise during implementation and designing, if needed, a formal document review process with NCSHPO's member organization; consult NPS specialists to provide clarification and possible solutions; provide a summary of reports and/or presentations to NPS ABPP team;
·  Assist program staff in advising grantees and easement holders regarding the preparation, execution, and monitoring of easements; review approved templates, correspondence, and checklists intended to guide grantees in fulfillment of grant agreement responsibilities;
·  Support the creation of "best practice" documents to assist applicants in preparation and submission of required materials for NPS review and responding to inquiries and requests for clarification/assistance in the application process;
·  Assist program staff with a partner and public outreach, developing content for ABPP website, and social media.