Full Time
$21 - $23 USD / Hour
Applications have closed
Job Reference #: 2022-12290
Job Qualifications:

We seek a team member who brings with her/him/they demonstrated experience in NEPA project management, environmental analysis, and agency consultation. We seek the following specific qualities:

REQUIRED

NEPA document preparation and experience in environmental consulting.
A minimum of a bachelor's degree in environmental planning, environmental science, biology, environmental science, natural resource management, planning, geology, or another science-related field.
Some exposure to federal and state environmental regulations including NEPA, the Federal Land Policy and Management Act (FLPMA), the Clean Water Act (CWA), the Endangered Species Act (ESA), the National Historic Preservation Act (NHPA), and the ability to support project preparation of plans to satisfy regulatory compliance.

PREFERRED

Some understanding of agency internal processes and procedures and positive existing relationships with federal land management and regulatory agencies, for example; BLM, BOEM, USFS, NPS, BOR, DOE, Federal Energy Regulatory Commission (FERC), Natural Resource Conservation Service (NRCS), and/or U.S. Fish and Wildlife Service (USFWS).
At least 1 year of environmental planning experience in either the public or private sector
Consulting experience including a range of environmental compliance projects; participating in meetings with clients and agencies; supporting project teams; assisting with the preparation of technical studies and NEPA documents; and adhering to project delivery schedules.
Excellent verbal and written communication skills; interpersonal skills and emotional intelligence; attention to detail; and the ability to work on schedule.

How to Apply:

Follow the link to the SWCA Career page to apply online!

Connect With Us!
Not ready to apply? Connect with us for general consideration.

Job benefits: Employees in this position are eligible for consideration for SWCA's annual bonus program, which provides awards based on individual and organizational performance. To review additional benefits associated with this position, click here: https://www.swca.com/careers/benefits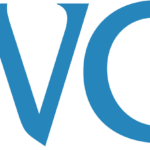 Website SWCA Environmental Consultants
SWCA Environmental Consultants is a growing employee-owned firm, providing a full spectrum of environmental services. With offices across the United States, SWCA is one of the largest environmental compliance firms and ranks among Engineering News-Record's Top 200 Environmental Firms.
SWCA Environmental Consultants is expanding our team and actively looking for dynamic individuals who are following their passion for delivering the highest-quality project work. Our Salt Lake City office is looking for a self-motivated Assistant Staff Environmental Planner with attention to detail and strong communication skills. Individuals need to be willing and able to work with peers across various offices and accomplish tasks associated with a variety of projects in any given week. The ability to work directly with clients is imperative.
This is a permanent full-time, regular position, reporting to one of SWCA's Project Managers out of our Salt Lake City office.
Our Vision (the North Star):  Help drive SWCA to be the best workplace and industry leader in sustainability, bringing sound science and creative solutions to global environmental challenges while maintaining a dedication to employee ownership.
Core Values: We are #OneSWCA and collaborate across all our offices, programs, and disciplines. We are #AlwaysLearning, we #NeverSettle, and we #GiveBack. We are 100% employee-owned, and we build our success together. It is imperative for the successful candidate to fit SWCA's unique culture. Do you appreciate sustainability and environmental awareness? Is giving back to your community a priority? SWCA is a team of scientists, planners, technical experts, and corporate services professionals that are committed to our culture.
Purpose: Our company's purpose is to preserve natural and cultural resources for tomorrow while enabling projects that benefit people today. You are invited to be a part of our success story.
What you will accomplish
You will be responsible for contributing to environmental impact analyses, helping to facilitate public and agency outreach, and supporting quality assurance during the development of Environmental Assessments (EAs) and Environmental Impact Statements (EISs). Specific responsibilities include:
Contribute to preparing EAs and EISs addressing the development of a wide variety of projects, revision of federal resource management plans (RMPs) and land use plans, issuance of rights-of-way, approvals, and/or leases, policy amendments, etc. In addition, this position will help write and manage tasks for the preparation of NEPA documents related to projects managed by federal agencies or for those that occur on federal lands.

Help with the development of EAs and EISs, including NEPA documents, for business lines that may include land use planning, generation, transmission, mining, and others.

Assist teams by supporting or providing technical assistance for the preparation of key aspects of NEPA documents and the NEPA process, including Pre-NOI activities and project planning; development of the description of the proposed action and purpose and need; NEPA document structuring and content planning; public scoping; public comment review and response; and Records of Decisions and Findings of No Significant Impact.

Demonstrate excellent behavior and professionalism while providing leadership at the project, team, and office levels.

Applies knowledge of NEPA and other regulations/guidelines to a variety of environmental planning projects.
If you would like to contact SWCA regarding the accessibility of our website or need assistance completing the online application process due to a disability, please email accommodations@swca.com or call 1-480-581-5378. This contact information is for disability accommodation requests only. All other inquiries will not receive a response.
EOE – women, minorities, individuals with disabilities, and veterans are encouraged to apply.