Full Time
24.93 USD / Hour
Applications have closed
Department: Environmental
Job Reference #: 38861
Job Qualifications:

Minimum Qualifications
Master's degree in historic preservation, archeology, or architectural history.

Preferred Qualifications
Two (2) years or more of professional experience in historic preservation, archeology, or architectural history.

Working knowledge of transportation planning and design principles and practices.

Equal Opportunity Employer
The State of Vermont celebrates diversity and is committed to providing an environment of mutual respect and meaningful inclusion that represents a variety of backgrounds, perspectives, and skills. The State does not discriminate in employment on the basis of race, color, religion or belief, national, social, or ethnic origin, sex (including pregnancy), age, physical, mental or sensory disability, HIV Status, sexual orientation, gender identity and/or expression, marital, civil union or domestic partnership status, past or present military service, membership in an employee organization, family medical history or genetic information, or family or parental status. The State's employment decisions are merit-based. Retaliatory adverse employment actions by the State are forbidden.

How to Apply:

Online

Job benefits: Yes
Contact Name: Chris Slesar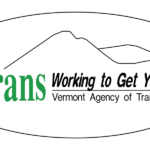 Website Vermont Agency of Transportation
Overview
The VTrans Environmental Section is seeking a 36 CFR Qualified (Archaeology or Architectural History) cultural resources professional to provide architectural history and archaeological review for VTrans projects and programs.
More specifically, the preferred candidate will perform technical and administrative work at a professional level for the Agency of Transportation (VTrans), involving the identification and documentation of historic and archaeological resources that may be affected by proposed Agency construction or maintenance projects. Duties involve project consultation and coordination with VTrans engineers, the Division of Historic Preservation, FHWA, and various local officials; resource identification, impact effect determinations, and development of related documents, reports, and permits; and review of consultant-generated projects and submitted reports.
The Specialist reviews Transportation design plans to determine any effects on historic and archaeological resources under applicable state and federal legislation, including Section 106 of the National Historic Preservation Act, Section 4(f) of the Department of Transportation Act, and 22 VSA 14, Vermont's Historic Preservation Act. Visits proposed construction or maintenance sites to assess the suitability of historic and archaeological resources for inclusion in the National Register. The position will propose recommended changes to project designs to ensure compliance with the Secretary of the Interior's Standards for Rehabilitation, and review consultant reports for compliance with contracts and state and federal cultural resource legislation. Additionally, the position visits job sites to ensure conformance with agreements and prepares permit documents and portions of consultant contracts. Work is performed under the general direction of the VTrans Historic Preservation and Archaeology Officers.
This position is a combination of office and field work, with the possibility of remote work. Preference will be given to candidates with demonstrated experience with Section 106.
This position is classified as an AOT Historic Preservation Specialist by the Department of Human Resources.
https://careers.vermont.gov/job/Barre-AOT-Historic-Preservation-Specialist-VT/924472600/