Full Time
$28 to $42 per hour (about $58K to $87K a year) commensurate with experience and efficacy; and 1-1/2 time for overtime. USD / Hour
Applications have closed
Job Qualifications:

Undergraduate or graduate degree in architecture or historic preservation.
Interested in architectural restoration, assessing historic buildings, and improving technical knowledge.
Curiosity about past and present building systems.
Proficient in AutoCAD and hand drawing / sketching.
Good English writing skills.
Comfortable doing field work, including work on scaffolding (prior NYC scaffold training a plus but not required).
Reasonable proximity to Manhattan required to facilitate regular visits to NYC construction sites.
Familiarity with the NYC Façade Inspection Safety Program (FISP) a plus but not required.
Legal authorization to work in the United States at required.
Previous experience with an architectural or restoration firm preferred but not required.

How to Apply:

Email the following information to Sergio De Orbeta, Principal, at sdeorbeta@wbmelvin.com.

Resume or Curriculum Vitae.
CAD samples (some technical details preferred but not required).
Hand drawing and / sketching samples (drawings of building components preferred, but artwork or doodles also of interest).
Short writing sample (technical writing, memorandums, or field reports preferred, but papers and essays also of interest).

All four of the above will be required in some form prior to the scheduling of an interview.

Job benefits: Bonus Pay: Quarterly bonuses (usually extra 8% of earnings, subject to modification); Time Off: Paid holidays, time off, sick time, and parental leave; Benefits: 401K, health, dental, vision, disability insurance, and group gym membership.
Contact Name: Sergio De Orbeta
Application Phone #: 212-679-9393
Application Address: 118 West 22nd Street 11th Floor New York, NY 10011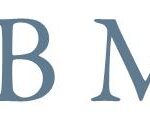 Website Walter B. Melvin Architects, LLC
Walter B. Melvin Architects, LLC is an established mid-size firm in New York City specializing in the restoration of historic and landmark buildings envelopes. Since 1975, WBMA has successfully completed the restoration of hundreds of structures, including many of New York City's iconic residential and institutional buildings. Recent award-winning projects include The Hope Building, Central Presbyterian Church, St. Paul's Chapel, Freehand Hotel, Brooklyn Lyceum/Public Bath House No. 7, St. Thomas Church, and Donald Judd Home & Studio. Friendly and educational environment with good work-life balance.
Collaboratively aid in all phases of exterior restoration and repair projects.
Work with others to survey and assess existing conditions and causes of deterioration.
Help develop, document, draft, and budget appropriate repair approaches.
Be involved in the review and documentation of the construction progress both in the office and field.