Full Time
$118,000 USD / Year
November 7, 2023
Department: Talent Acquisition
Job Reference #: Req ID: 14188
Job Qualifications:

See the job description

How to Apply:

Please visit the following link to apply:

https://phe.tbe.taleo.net/phe01/ats/careers/v2/viewRequisition?org=V8D6AK&cws=37&rid=14188

Job benefits: WSP provides a comprehensive suite of benefits focused on a providing health and financial stability throughout the employee's career. These benefits include coverage related to medical, dental, vision, disability, and life; retirement savings; paid sick leave; paid vacation (or other personal time); paid parental leave; and paid time off for purposes of bereavement, voting, and/or attendance at naturalization proceedings.
Contact Name: Andy Canonico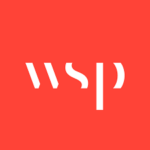 Website WSP USA
At WSP USA, our expertise lies at the intersection of the infrastructure and the skylines we have helped to shape from coast to coast. We can meet your needs with cross-disciplinary services across multiple sectors and markets including: advisory; buildings; water and environment; energy; and transportation & infrastructure. Our professionals have planned, designed and managed the construction of some of the most iconic high-rise buildings, bridges, highways, tunnels and transit and rail systems across the United States. Some of our most notable projects include major expansions of the New York and Los Angeles transit systems, as well as iconic buildings such as One World Trade Center and 432 Park Avenue in New York City, the Salesforce Tower in San Francisco, and the U.S. Coast Guard Headquarters in Washington, D.C.
This Opportunity
Be involved in projects with our Planning and Environmental Planning Team and be a part of a growing organization that meets our client's objectives and solves their challenges.
At WSP, we are driven by inspiring the right people to be part of our future-focused business objectives. Our devotion to teamwork has allowed us to build communities and expand our skylines.
At WSP, anything is within our reach and yours as a WSP employee. Come join us and help shape the future!
If you are seeking growth opportunities and new career challenges, WSP has an immediate opening for a full-time Lead Architectural Historian from our offices in Oregon, Washington, California, or Hawaii.
Your Impact
Lead tasks related to preparing and developing technical documentation for cultural resources compliance under Section 106 of the National Historic Preservation Act of 1966 and applicable state historic preservation laws.
Lead tasks related to reconnaissance and intensive-level surveys, historic property research, National Register of Historic Places (NRHP) eligibility determinations, assessment of project effects on historic properties, and technical work under supervision.
Assist with tasks related to Section 106 consulting party coordination and development of Section 106 agreement documents.
Assist with the preparation and development of National Environmental Policy Act (NEPA), Department of Transportation Act Section 4(f) documentation, Planning, and Environmental Linkages (PEL) studies, and supporting studies for environmental planning projects.
Develop and successfully manage relationships with internal and external clients, specifically with federal, state, and local transportation agencies, State Historic Preservation Offices, and local governments.
Use your unique skill sets and experience to expand WSP's planning services locally and regionally.
Preferred areas of specialization for this role include:
Section 106 and environmental planning with experience in highway, transit, or multimodal planning.
Candidates with demonstrable experience working on Section 106 for transportation projects going through the NEPA process are preferred.
Candidates with CEQA experience are preferred.
Who You Are
Required Qualifications
Bachelor's Degree in Architectural History, Historic Preservation, or a related field.
A minimum of 7-10 years of experience related to Section 106 review, environmental review, and transportation planning.
Meet the Secretary of the Interior's Professional Qualifications Standards in architectural history or history (36 CFR Part 61, Appendix A).
Familiarity applying the Secretary of the Interior's Standards for treating Historic Properties.
Experience applying the NRHP Criteria for Evaluation to write defensible determinations of eligibility.
Experience assessing direct and indirect effects on historic properties.
Excellent analytical, verbal, and written communication skills.
Exercise responsible and ethical decision-making regarding company funds, resources, and conduct and adhere to WSP's Code of Conduct and related policies and procedures.
Proven track record of upholding workplace safety and ability to abide by WSP's health, safety, and drug/alcohol and harassment policies
Extensive critical thinking and problem-solving skills are required to reach conclusions from testing results, data collation and identify the most effective solutions to accomplish the objectives of assigned projects.
Proven track record of upholding workplace safety and ability to abide by WSP's health, safety, and drug/alcohol and harassment policies.
Must be flexible to various schedules to meet business needs, prioritize responsibilities, and quickly adapt to change in a pressure work environment.
Occasional travel may be required depending on project-specific requirements.
Preferred Qualifications:
A Master's Degree is preferred.
Existing working relationships with transportation agencies in the designated region.
Essential professional licensure/certification.
WSP Benefits:
WSP provides a comprehensive suite of benefits focused on providing health and financial stability throughout the employee's career. These benefits include coverage related to medical, dental, vision, disability, and life; retirement savings; paid sick leave; paid vacation (or other personal time); paid parental leave; and paid time off for purposes of bereavement, voting, and/or attendance at naturalization proceedings.
Compensation
Expected Salary: $79,100 – $182,000
WSP USA is providing the compensation range that the company, in good faith, believes it might pay and offer for this position based on the successful applicant's education, experience, knowledge, skills, abilities, internal equity, and specific geographic location. WSP USA reserves the right to pay more or less than the posted range and offer additional benefits and other compensation depending on circumstances unrelated to an applicant's sex or other status protected by local, state, and/or federal law.
NCPE Internships: Eligibility & How to Apply

Benefits

All NCPE interns received an hourly stipend, the rate is listed at each position description. Additionally, interns receive paid time off (PTO), paid Federal holidays if working full-time, and access to NCPE's Employee Assistance Program (EAP) for career and personal counseling, coaching, and referrals. Project sites may also offer a housing allowance and/or commuting stipend; this information is also listed in the description or offered during the interview.

As an organization operating under Public Land Corps Act (PLC) authority, many NCPE positions qualify the intern for Federal Hiring Preference if (1) they complete a minimum of 640 hours at one or more qualifying conservation project(s); (2) are between the ages of 16 and 30 years (35 if a veteran); and (3) apply for a Federal position at USAJOBS with PLC noted in the announcement within two years of completing the internship. Find out more about this hiring preference during the interview or contact manager@preservenet.org for details.

Eligibility

To be eligible, applicants must be currently enrolled in a degree-seeking academic program or recently graduated (within the past 12 months) and be a U.S. Citizen or permanent resident. Interns are not eligible to work more than 1200 hours total in the program; previous interns must stay within this overall limit. The length of an internship can vary from 10 to 30 weeks if full time (40 hours per week) or longer if on a part-time schedule. If selected, the exact starting date will be determined by you and the NPS supervisor. The stipend rate is $17.00 per hour unless otherwise listed.

The successful candidate is responsible for finding and paying for travel to and housing at the internship location; some exceptions apply. The supervising office may be able to assist in locating housing but it is ultimately up to the individual accepting the internship to find accommodation.

The National Council requires all interns working in-person at Federal facilities and/or with Federal employees receive the Covid-19 vaccination. Please be advised that you may also be required to wear a mask, depending on the protocols adopted by your work site. Also be aware that, due to Government-wide security requirements, a background check will be required if you are selected for a position. This will include providing information about recent housing and employment history. The position supervisor will have more information about these requirements and procedures at the time of hiring. You may direct any questions to NCPE's Internship Program Director, Julee Johnson, at manager@preservenet.org.

Please note that interns are not NCPE or NPS employees. Stipends are academic awards and taxes are not withheld, nor are social security contributions made on your behalf. These funds may be taxable, however, so consult a tax preparation professional if you have questions.

How to Apply

You may review NCPE's internship opportunities during the Summer and Winter application rounds without registering. Use the search function to find listings by location, keyword, or area of interest/category. Once you identify one or more positions of interest, there is a 3-step application process.

Step 1: Click on the Apply for Job button, then select Universal Application. Click on Register to create a User Account, which requires a username and email. A link will be sent to you from manager@preservenet.org to create a password. We suggest that you add this email to your safe senders list so you don't miss receiving this important link. You will be instructed to Log In to Preservenet using your user name or email and password, which will take you back to the Universal Application.

Step 2: The Universal Application is required to apply for all NCPE internships. You fill out this form only once. In addition to contact information, educational status, work history, and experience, it requires two attachments: (1) the 2 most recent years of academic transcripts. These may be unofficial transcripts if official versions are unavailable. PDF only, labeled Your Last Name_Your First Name_Transcript. (2) a resume or CV (curriculum vitae). Please limit to a maximum of 4 pages; 2 pages preferred. May be .doc, .docx or PDF. Label Your Last Name_Your First Name_Resume. This form may be saved as a draft and completed later. Use the link provided to return to the form.

Step 3: Once you submit the Universal Application, you may browse and apply for NCPE internships using the link provided. Complete the application process by clicking on the Apply for job button found at each internship listing and upload the required Essay. Use the essay to explain why you are applying for an internship, including how your interest areas will benefit the National Park Service (NPS) and how the internship will further your studies and career goals. Be as specific as possible; there is a 400-word maximum length. Submit the essay to finish the application for that position. You may apply for a maximum of 6 internships during this application round. DO NOT SKIP THIS STEP!

Once the deadline for submission has passed, NPS supervisors will review the applications and may contact candidates for a phone interview. Candidates who are not selected will be notified. Please allow about 4 weeks after the deadline before inquiring about the status of your application.

Quick Tips on How to Apply

#1 If you feel you need to bolster your resume or expand your knowledge base in a certain area, consider offering research assistance to an authority at your university and/or design a 1-credit reading course with an eminent scholar or practitioner.

#2 "Experience" is more than paid work. It is any activity that gives you the knowledge and ability to do something well. So include in the Universal Application all relevant research projects, academic extracurricular activities, and volunteer interests to show your initiative, leadership, and competency.

#3 Proofread everything. The qualification most sought after for any job or internship is strong communication skills so start off on the right foot with no spelling or grammatical errors in your application.

Logging in with a Registered User Account and completing the Universal Application is required to apply for NCPE Internships. Please visit the Universal Application page to register for an account and complete the form. After logging in and completing the form, refreshing this listing will display the Job Application to apply online.